Flexcon Container, Inc. is a leading American manufacturer and provider of totes and containers for manufacturing, distribution and warehousing applications. Flexcon provides industrial material handling containers, divider systems, totes, bulk boxes, bins, trays and plastic pallets for ASRS systems, VLM / vertical lift modules, carousels, conveyors, shelving & almost any need. In business for over 50 years, Flexcon's materials include corrugated plastic, molded plastic and fabricated totes bins & trays. Styles include: stackable, nestable, automated storage trays, cases, dollies, bakery trays, Industrial totes, postal totes, attached lid containers, ALC, conductive, ESD bins, insulated shippers, molded hopper bins, warehouse bins, collapsible bins, recycle containers, VLM dividers, miniload totes, fiberglass containers, produce. food, beverage, agricultural, poultry, totes, vented bins, RSC, mailers, pallet sleeves, dunnage, placards, label holders and much more.
About Our Company
FLEXCON has the perfect containers for any material handling system
Manufacturing space and storage space are precious commodities. Since its inception over 50 years ago, Flexcon's goal has been clear:
To provide durable, cost-effective containers that enable our clients to put their valuable space to work with total efficiency.
Versatility
We have the containers that hold the answers to your storage and retrieval problems. No matter what size or style you require, Flexcon has them, and can get them to you when you need them. This flexibility is made possible by our unique ability to make containers in hundreds of different sizes and dozens of styles without charging for tooling.
Imagination and Innovation
Flexcon is much more than just an outstanding container supplier. We form close partnerships with our dealers and clients to develop a thorough understanding of their material handling needs. Then we use our experience and expertise to create the perfect container system for their unique requirements.
This approach has enabled Flexcon to increase usable space for many clients by as at least 30%. It also enables us to design storage and retrieval systems that are ergonomically effective and aesthetically pleasing. Flexcon's containers help make businesses more productive and profitable by creating efficient solutions to their materials handling problems.
Quality and Commitment
Flexcon is ready to help you. Our material handling specialists and customer service personnel are eager to talk with you, help solve your handling and storage problems and provide you with a better container system than you've ever thought possible.
The sizes, styles, materials, colors, and accessories we've illustrated in this brochure can be mixed and matched, or even custom designed to fit your needs exactly. So contact Flexcon today and start putting all of your space to work with total efficiency.
Flexcon's containers are featured in Modern Materials Handling's cover story about Pfizer as well as many other multimedia platforms.
Follow Me
Other Website
Why Buy From Flexcon?
Experienced

Solution Based

Made in the USA

Quality Guaranteed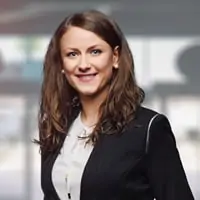 "I love helping customers find the perfect products to meet their specific needs."
Connie, Sr. Material Handling Consultant
Talk To Sales Rep Now