Thank you for purchasing Flexcon's Vertical Lift divider system!
We are confident that you will find the system to be easy to install, adjust, and use.
NOTE: When unpacking dividers longer than 60″, please have at least two people work together to help prevent damage.
Depending on the size and quantity of your order, the pallets may be packed in different ways. If not boxed, open the pallets from the top, keeping the stretch wrap intact, to keep the sides in place while unpacking.
Here are some easy to follow steps to help with your installation.
For divider systems with "Collars" or "Perimeter dividers"
(Most systems over 2" tall will have collars):
Please use the packing list that ships with the dividers as a parts list. It shows how many Long & Short dividers and Corner Clips are used in each set.
1

Install the Perimeter dividers with the slots facing up
2

Push metal Corner Clips down onto the four corners. These Outside Corner Clips are made in BLACK to reduce reflectivity (Shown in natural metal color below.)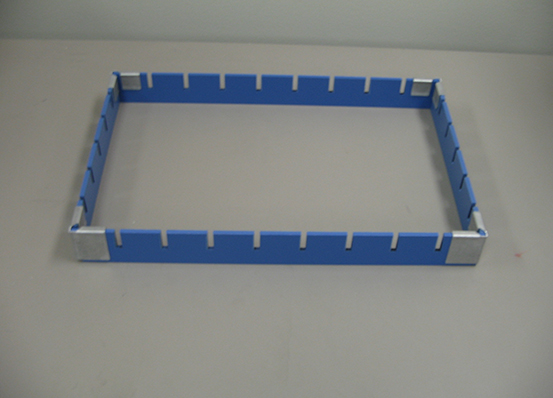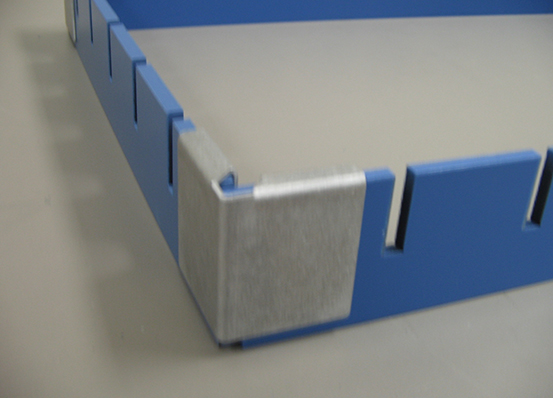 3

Install all of the "long" dividers that will be used, with slots facing up.
4

Install all of the "short" dividers that will be used.
5

Some sets are provided with "Inside" Corner Clips. Inside Corner Clips can be installed per the following pictures, or as needed.

The most common set up includes 4 Black Outside Corner Clips, and 4 Inside Corner Clips. The Inside Corner Clips are usually placed two along the front perimeter and two along the rear perimeter, each placed about 1/3 of the way in from the ends.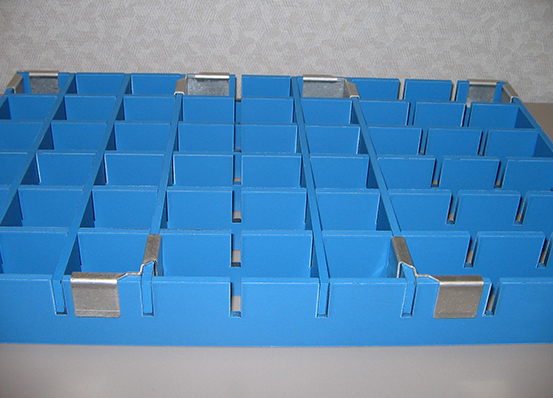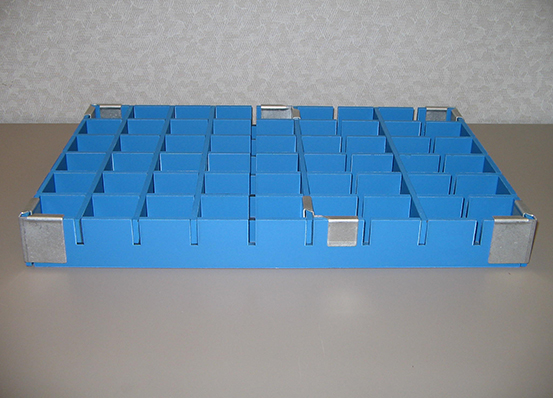 For divider systems without a Collar or Perimeter
1

Layout the long dividers.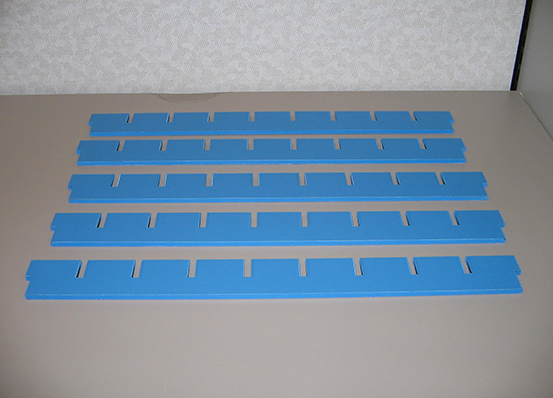 2

Prop up the long dividers using a short divider to hold them in place.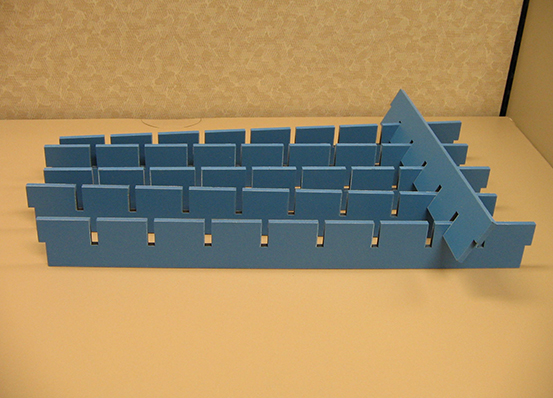 3

Slide the short divider into the slots in the long dividers.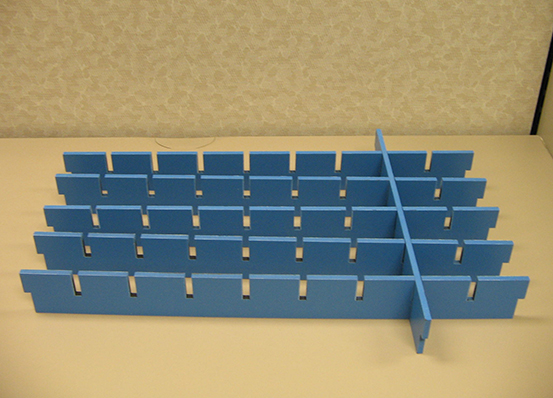 4

Install the rest of the short dividers. Use inside corner clips as per the parts-list/packing-list.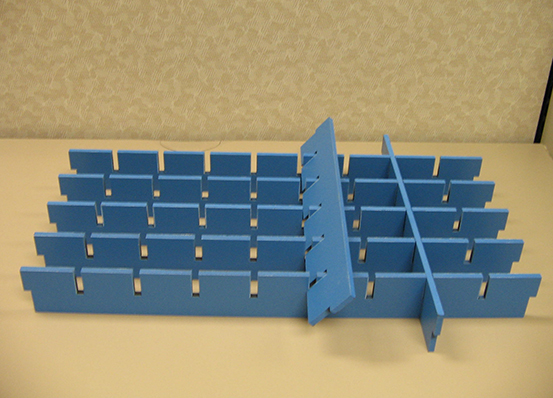 These instructions will cover the majority of our divider sets and applications. Please feel free to call me with any questions regarding the assembly of your specific divider sets.
Thank you,
Terry Madsen
Technical Services Manager
FLEXCON CONTAINER
[email protected]
908-897-0315